Armenian Medical International Committee
Info Flash November 2014
English Français
4th International Medical Congress of Armenia
July 2-4, 2015 in Yerevan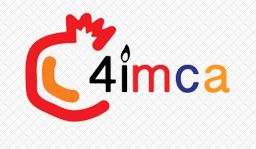 Dear All,
Mark your calendars and make plans for the 4th International Medical Congress of Armenia, to be held July 2, 3, 4, next summer in Yerevan.
The Scientific Program is in development. Satellite sessions will be held July 1st. The Congress will be held at the Armenia Marriott Hotel (formerly the Hotel Armenia, located on Republic Square). The "Congress Venue" link points to a handy interactive map of the city.
The Congress is chaired by Prof. Ara Babloyan and co-chaired by Associate Prof. Gevorg Yaghjyan. Dr Babloyan is Founder of the Arapkir Institute of Child and Teens Health Medical Complex and served as Minister of Health from 1991 to 1997. Dr Yaghjyan is Associate Professor at Yerevan State Medical University and Fulbright Scholar to Boston University 2012-2013.
The International Medical Congress of Armenia is held every 4 years, alternating every two years with AMIC's Armenian Medical World Congress. The next Armenian Medical World Congress will be in Buenos Aires, Argentina, in 2017.
For information, please see www.4imca.am
If you type 4imca.com, it also points to that same site
Questions about the 4IMCA may be directed to This email address is being protected from spambots. You need JavaScript enabled to view it., and general questions may also be directed to the AMIC office at This email address is being protected from spambots. You need JavaScript enabled to view it.
Members of the 4IMCA Organizing Committee
Other news
Dr Armen Muradyan was named Minister of Health of Armenia on April 23, 2014. Dr Muradyan, a urologist, is Executive Director of the Izmirlian Medical Center in Yerevan.
Dr Harutyun Kushkyan was named Minister of Health of Nagorno Karabakh on March 14, 2014. Dr Kushkyan, an endocrine surgeon, is a past Minister of Health of Armenia.
Dr Armen Der Kiureghian appointed Interim President of the American University of Armenia. Dr Der Kiureghian is one of the founding fathers of AUA. (Read More)
Dr Richard Babayan elected president of the American Urological Association. Dr Babayan was Chair of the 6th Armenian Medical World Congress held in Boston in 1995. (Read More)
Dr Kevork Hopayian, Membership Secretary of the Armenian Medical Association - Great Britain, would like to contact and network with family physicians planning to attend the 4IMCA. Please contact him at This email address is being protected from spambots. You need JavaScript enabled to view it.
Dr Harutyun Minasyan, a psychiatrist in Armenia, is working to establish a Museum of Armenian Medicine and requests support. His website medicalmuseum.am is written in Armenian.
Dr Albert Kapikian, a pioneering virologist at the US National Institute of Health, passed away on February 24, 2014. Dr Kapikian discovered the Norwalk virus. (Read More)
The Republican Scientific Medical Library (RSML) has been a vital support for health professionals in Armenia since 1939. They could use our help. (See this link to more info and a wonderful video)
AMIC has sought to maintain a database of healthcare projects in Armenia, Karabagh, and in Armenian communities as a whole. Such an inventory allows us to coordinate our efforts. Please see the "Ongoing Projects" link at the top of this page (a picture of 4 people holding a puzzle). Let us know of any projects you would like included. We can give you editing priveleges for this website if you like. Contact us at This email address is being protected from spambots. You need JavaScript enabled to view it.