Armenian Medical International Committee
Comité International Médical Arménien
May 2015 Info Flash Mai 2015
4th International Medical Congress of Armenia
July 2-4, 2015
The deadline for early bird registration has been extended to June 15, 2015
La date limite pour l'inscription hâtive a été reportée au 15 Juin 2015

Members of the same family registering for the 4IMCA may pay reduced registration fees (50% discount for doctors, 25% price reduction for nurses and students).

Unfortunately, the online payment platform on the 4IMCA.am website does not allow payment of the reduced sum for the family members of registered participants. The Organizing Committee has decided that their fees can be paid on site at the registration desk. (Choose the "Cash will be paid onsite" option when registering online for family members paying the discounted rate.)
To make use of the reduced registration fees it is required to send the
full data, including name, country, category and the relation of the
family member to the previously registered Congress participant. (Editor's note: I registered myself with a credit card, then registered my family members using the cash option. I put their relationship to me next to the first name (Jerry Manoukian's wife, etc.)
Upon
the receipt of the information, the Organizing Committee will consider
the relevant family member as preliminarily registered. These family members will then
pay the appropriate fee on site and take advantage of the early bird registration fee.
see the registration fees / voir les frais d'inscription
http://4imca.am/registration-fees/
Online registration / inscription en ligne
http://4imca.am/online-registration/
Les membres de la même famille s'inscrivant pour 4IMCA peuvent reçevoir des frais d'inscription réduits (50% de réduction pour les médecins, 25% de réduction pour les infirmières et les étudiants).
Malheureusement, la plate-forme de paiement en ligne sur le site 4IMCA.am ne permet pas le paiement de la somme réduite pour les membres de participants inscrits de la famille. Il a été décidé que leurs frais peuvent être payés sur place au bureau d'inscription.

(NDLR Je me suis inscrit avec une carte de crédit, ensuite, j'ai inscrit les membres de ma famille en utilisant l'option en espèces «Cash (will be paid on site)». J'ai ajouté leur relation familiale à côté de son prenom (la femme de Jerry Manoukian, etc.)
Pour profiter des frais d'inscription réduits, il est nécessaire d'envoyer vos données complètes, y compris le nom, le pays d'origine, la catégorie et la relation des membre de la famille du participant au Congrès préalablement enregistré. Une fois l'information soumis, le Comité d'organisation examinera le membre de la famille concerné comme préliminaires enregistré. Ce sera alors à la famille de payer les droits appropriés sur place et profiter de la réduction des frais d'inscription hâtive.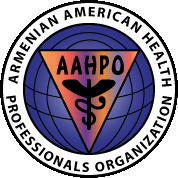 New York's AAHPO plans medical mission to COAF Villages west of Yerevan during the week prior to the 4th International Medical Congress of Armenia.
You are needed! Click here for more information!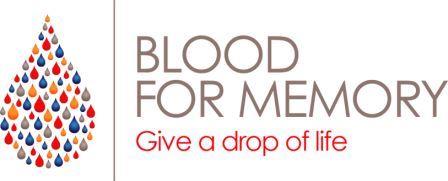 Join the Blood for Memory drive!
Donating 1.5 million units of blood in 2015
Join the worldwide movement to give the gift of life through blood donation to honor and remember victims of Genocide and crimes against humanity. It has been a 100 years since 1.5 million people perished during the Armenian Genocide. From now through the end of 2015, for every loss we invite you to save a life.
It's easy!
Donate blood at your local donation center
Log into the bloodformemory.org website and register your donation
Tell your friends!
Several communities have begun blood drives, including Switzerland, Toronto, Boston, Great Britain and San Francisco. Let us know what is happening in your community!
Rejoignez le sang pour l'entraînement de la mémoire!
Le don de 1,5 millions d'unités de sang en 2015
Rejoignez le mouvement mondial pour donner le don de la vie grâce au don de sang pour honorer et commémorer les victimes de génocide et de crimes contre l'humanité. Cela fait 100 ans que 1,5 million de personnes ont péri pendant le génocide arménien. À partir de maintenant jusqu'à la fin de 2015, pour chaque perte que nous vous invitons à sauver une vie.
C'est facile!
Le don de sang à votre centre de don locale
Connectez-vous au site de bloodformemory.org et enregistrer votre don
Dis ça à tes amis!
Plusieurs communautés ont commencé des collectes de sang, dont la Suisse, Toronto, Boston, Grande-Bretagne et San Francisco.
This email address is being protected from spambots. You need JavaScript enabled to view it.
Armenian Medical International Committee
Silicon Valley Office
2500 Hospital Drive, Building 4
Mountain View, CA 94040, USA
tel +1-650-961-2013, fax +1-888-960-1869
e-mail This email address is being protected from spambots. You need JavaScript enabled to view it.